Professional Tennis Player 101: A Quick Guide on How to Become the Best Tennis Player You Can Be and Achieve Your Dreams of Becoming a Professional From A to Z
Tennis is one of the most challenging sports in the world, requiring a heady cocktail of technical skill, physical prowess, and mental strength. It can be an intimidating game for beginners to pick up, while experienced club players often struggle to improve. And 99.99% of tennis players never play professional-standard tennis, while also dreaming what it would be like to do so.
In this multi-purpose guide to the sport of tennis, a former highly ranked British junior provides a raft of practical tips for improving your game, while uncloaking the myths which surround the halcyon turf of the professional game.
This book outlines all of the key basic tennis techniques, provides you with the best drills to improve your game, and explains how to develop the skills that professional players possess.
It also handholds you through the world of junior tennis, and explains why all may not be as it seems inside expensive academies and the junior tennis circuit. And the book furthermore contributes to the ongoing debate regarding the importance of talent versus practice.
Tennis Player 2.0 is your guide to becoming the tennis player you want to be, for players of all skill levels, while also outlining what it is possible for you to achieve in the game of tennis.
About the Expert
Christopher Morris was ranked in the top 20 juniors in Britain in both short tennis and lawn tennis as a teenager. He was also part of the first state school team to reach the British schools finals. An insider in the British LTA scheme, Morris was part of several of the top junior development squads, where he regularly played against several players, both male and female, who went on to play professional tennis. He also worked with the highest rated LTA coaches of the time.
Morris has since become a successful freelancer writer, with his work featuring in Newsweek, Yahoo and Seeking Alpha, amongst many other publications. His personal website is christopherpaulmorris.com.
HowExpert publishes quick 'how to' guides on all topics from A to Z.
Professional Tennis Player 101 (Ebook + Audio + Video Course)
You will get instant access to this Ebook & Audio & Online Video Course Instantly After Purchase.
In Short, You Get the
COMBO PACKAGE

:
Professional Tennis Player 101 (Ebook)
Professional Tennis Player 101 (Audio)
Professional Tennis Player 101 (Online Video Course)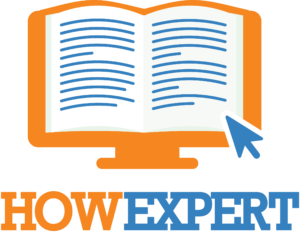 HowExpert publishes quick 'how to' guides on unique topics by everyday experts. Visit HowExpert.com to learn more. Visit HowExpert.com/writers to write for HowExpert.
100%
Money Back Guarantee
We're confident that you will get so much value from this course. If you are not satisfied with this course for whatever reason, then contact our support within 60 days and we will provide you a 100% refund no questions asked and we can part as friends.
So invest in yourself to get this course now.
Copyright www.HowExpert.com | support [at] howexpert [dot] com