How To Parent Toddlers: Your Step By Step Guide To Parenting Toddlers
When it comes to raising kids, there is no owner's manual. You have to figure it out as you go. As a new parent it is easy to feel overwhelmed and wonder if you are doing things right or are you going to scar your kid for life if you feed him his sweet fruity baby food before you have introduced his bland vegetables. Will it give him a sweet tooth like your nosy neighbor insists it will?
And what about potty training? What's the secret to getting your daughter to give up diapers? This book will answer these questions along with many others that many parents wonder about.
It also has home remedies to keep you out of the doctor's office, ways to sneak vegetables in to your child's stomach when they are the pickiest eaters in your neighborhood, discipline strategies for sticky situations and some funny and touching stories about real life infants and toddlers.
It even includes two recipes from the very popular "Sneaky Chef" cookbooks by Missy Chase Lapine. This book will offer creative solutions to the challenges you will face as a parent. So quit wondering about what you should do, get a creative answer and have a good laugh all at the same time, with "How to Raise a Happy, Healthy Child from Birth to Age Five".
Click "Buy Now" to get it now!
How To Parent Toddlers (Ebook + Audio + Video Course)
You will get instant access to this PDF Ebook & Audio & Video Course Instantly After Purchase.
In Short, You Get the
COMBO PACKAGE

:
How To Parent Toddlers (Ebook)
How To Parent Toddlers (Audio)
How To Parent Toddlers (Online Video Course)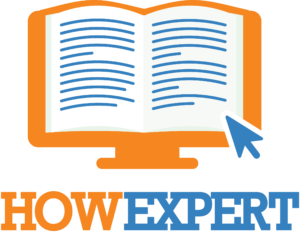 HowExpert publishes quick 'how to' guides on unique topics by everyday experts. Visit HowExpert.com to learn more. Visit HowExpert.com/writers to write for HowExpert.
100%
Money Back Guarantee
We're confident that you will get so much value from this course. If you are not satisfied with this course for whatever reason, then contact our support within 60 days and we will provide you a 100% refund no questions asked and we can part as friends.
So invest in yourself to get this course now.
Copyright www.HowExpert.com | support [at] howexpert [dot] com