How To Be a Translator From Home: A Quick Guide on Starting Your Translating Career Online
"How to Be a Translator from Home" is a how-to guide for individuals who want to learn to translate on their own but aren't sure where to begin. The book teaches the best way for you to create profiles that clients will trust, how to find the best websites for you to utilize, how to make the most money with your time, and everything else you'll need to know about translating! And it works for almost any language. If you speak a language and are interested in translation, this is the path for you. Thousands of people are already translating online from their homes, and being paid well. This is your chance to set your own deadlines, work for yourself, and follow your dreams.
About the Expert
Nephi Ginnett is an experienced translator and interpreter who works with clients across the US, in Canada, the Dominican Republic and in Haiti. His work began with a volunteer trip to Boston, Massachusetts where he taught ESL and Citizenship classes to Haitian Immigrants and developed both an interest in and the skills necessary for a career in international language programs. He has since been hired as a translator working on multimedia projects including several documentaries that cover the struggles of Haitian immigrants in the Dominican Republic and in Africa.
How To Be a Translator From Home (Ebook + Audio + Video Course)
You will get instant access to this PDF Ebook & Audio & Video Course Instantly After Purchase.
In Short, You Get the
COMBO PACKAGE

:
How To Become a Translator (Ebook)
How To Become a Translator (Audio)
How To Become a Translator (Online Video Course)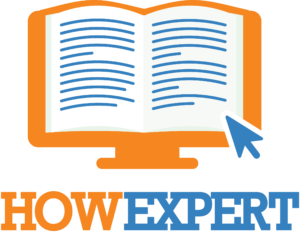 HowExpert publishes quick 'how to' guides on unique topics by everyday experts. Visit HowExpert.com to learn more. Visit HowExpert.com/writers to write for HowExpert.
100%
Money Back Guarantee
We're confident that you will get so much value from this course. If you are not satisfied with this course for whatever reason, then contact our support within 60 days and we will provide you a 100% refund no questions asked and we can part as friends.
So invest in yourself to get this course now.
Copyright www.HowExpert.com | support [at] howexpert [dot] com