Trucking Business Secrets: How to Start, Run, and Grow Your Trucking Company
You definitely want to have a good guide on everything you need to succeed in the trucking business industry. This book will keep you out of trouble in all facets trucking business. The trucking industry has the luxury of being able to recover from small miscues, but not many of books out there go the the length this book goes to discuss matters Trucking. In this book you'll learn.!
• Define The Role Of The Broker And Agent
• Here's How The Industry Works
• Why Get Operating Authority
• Financial
• Shipping Own Product
• More Home Time
• Region And Customers
• The Money In Trucking
• Abide By The Industry's Standards
• Satisfy The Steps To Become An Agent
• Understand The Industry's Work Environment
• Familiarize Yourself With Industry Terms
• Build The Steps To Become A Broker
• Consider The Big Picture
• What You Can Expect
• Mechanical Problems
• Regulatory Problems
• Financial Problems
• Communication Problems
• What To Spend (Or Not Spend) Money On
• Good Investments
• Bad Investments
• Step Nine Discover Self Pace & Time Management Success
About the Expert
Bruce Stimson started his factoring career in 2001, when he founded QLFS, which eventually became the Invoice Trucking Group. Mr. Stimson led the firm through its initial growth and established it as a leading provider to startups and small companies in the New England region.
After QLFS, Mr. Stimson launched Trucking Capital LLC to provide services in the USA, Canada and Australia. Under his leadership, Trucking Capital LLC has expanded to offer a number of business finance products and can help companies in most industries.
Trucking Capital LLC is one of the few companies that offers micro-factoring (also called small-ticket factoring), which helps early-stage companies with limited revenues. Small business factoring has been ignored by larger factoring firms and banks, establishing Mr. Terry as a pioneer in this market.
Before starting his career in finance, Mr. Stimson held several management positions in operations and marketing in the telecommunications industry for eight years. He earned a Master's Degree in Finance with a concentration in banking.
CLICK BUY NOW to learn how to start, build, grow, and SUCCED in your own trucking business by learning from a REAL LIFE trucking industry expert!
Trucking Business Secrets (Ebook + Audio + Online Video Course)
You will get instant access to this Ebook & Audio & Online Video Course Instantly After Purchase.
In Short, You Get the
COMBO PACKAGE

:
Trucking Business Secrets (Ebook)
Trucking Business Secrets (Audio)
Trucking Business Secrets (Online Video Course)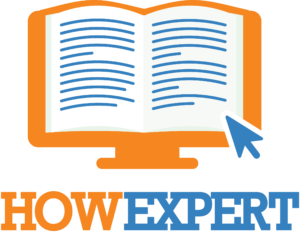 HowExpert publishes quick 'how to' guides on unique topics by everyday experts. Visit HowExpert.com to learn more. Visit HowExpert.com/writers to write for HowExpert.
100%
Money Back Guarantee
We're confident that you will get so much value from this course. If you are not satisfied with this course for whatever reason, then contact our support within 60 days and we will provide you a 100% refund no questions asked and we can part as friends.
So invest in yourself to get this course now.
Copyright www.HowExpert.com | support [at] howexpert [dot] com