"How To Start a Trucking Company"

Online Video Training Course
Your Step-By-Step Guide To Drawing Faces
"
How To Start a Trucking Company

" Step By Step Video Course:
If you want to learn the basics of having a trucking company business, then get "How To Start a Trucking Company" which is written by a person with real life experience starting a trucking company business.
How To Start a Trucking Company is a guide designed to help anyone who is interested in starting a trucking business. In this guide you will learn how to operate your company the right way. This guide will take you step by step through the whole process, from start to finish.
Whether you decide to start with one truck or 150 trucks, you can use the information in this guide to put you on the right path. This guide discusses the first step to take after you have made the decision to open a trucking company.
You will learn how to obtain the paperwork needed to apply for your company name as well as Employer Identification Number. You will be given tips on how to advertise your company and advertise for drivers. New rules for the trucking industry are in a section called CSA 2010, giving you the new information from FMCSA and how it will affect the way most companies are operated.
Information pertaining to driver qualifications, physicals, and experience will be
discussed. In this guide, you will find out how trucking software helps your company with dispatching, inventory control, personnel time sheets, drivers and equipment. This guide will show you how to obtain freight, the contract with certain customers and how to write a proposal to a company to haul their freight. Analyzing your competition is a great section that tells you how to search for the freight you want to haul and see what other companies are also moving freight for that customer.
Before you do all that is mentioned above, you must first write a business plan and calculate you start up costs. This will be discussed in detail in the first section of this guide. You will find out what the differences between S Corp, C Corp, and LLC, which will be the best for your type of business. There will information on how to apply for financing from SBA and grants from other government agencies and private financing.
By the time you get to the end of this guide, you should be able to follow each step and have your company ready to open within a month, if not sooner. Good luck!
Marilyn Coleman is a former professional truck driver. She started out as an administrative assistant but felt like something was missing. She followed her dreams of becoming a professional truck driver and became a owner operator. After talking with her father, who drove for 25 years himself, she took the step and has been driving for 17 years. During her long career as a truck driver, Marilyn traveled all over the U.S., met some interesting people, visited some interesting places and learned a lot about the industry. As an owner/operator, she ran a small business with just one truck. She learned how to dispatch and deal with brokers, shippers, receivers and other drivers. She no longer drives but still keeps up with changes in rules and regulations in the trucking industry so she can inform her friends about those changes.
"How To Start a Trucking Company" Step by step Video Course Lessons:
Chapter 1: PAPERWORK
Chapter 2: GETTING FREIGHT
Chapter 3: EQUIPMENT
Chapter 4: DRIVERS
Chapter 5: OWNER/OPERATORS vs. COMPANY DRIVERS
Chapter 6: OFFICE PERSONNEL
Chapter 7: MAINTENANCE AND INSPECTIONS
Chapter 8: TRADEMARK YOUR BUSINESS NAME
Chapter 9: MARKETING YOUR BUSINESS
Chapter 10: TRUCKING SOFTWARE
Chapter 11: BENEFITS TO HAVING A TRUCKING COMPANY
"How To Start a Trucking Company" Video Course is an online video training that you can instantly access right after purchase. There is no shipping because this course is a digital online video course.
If you were to get a training from an expert, you would have to pay hundreds of dollars in terms of the value you are getting.
The great news is that we are not going to charge you that much. We wanted to make this as affordable for every Trucking enthusiasts who is serious about learning about this topic.
Thus, we are pricing it for just a onetime investment of $47.
Plus that's not all.
You have our 60 day 100% money back guarantee!


We're confident that you will get so much value from this course. If you are not satisfied with this course for whatever reason, then contact our support within 60 days and we will provide you a 100% refund no questions asked and we can part as friends. So invest in yourself to get this video course now.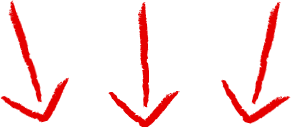 You will get instant access to this online video training (a digital online course) after purchase.