This eBook seeks to take the reader on a journey. Starting with the history of the violin, it moves on to offer various lessons and techniques to help those new to the violin learn to play the instrument. It also seeks to teach something new to those already seasoned in violin playing.
The violin is an instrument with a very long history. The first known string instrument using a bow was called the ravanastron and was created in India thousands of years ago. More recently, the violin was an instrument born of the fiddle, rebab and the lira da braccio. Once considered a lowly instrument, the violin started to gain status when, among other things, it was used in operas by famous Italian composer Claudio Monteverdi. The violin is certainly one of the more well-known instruments used in "Classical" music. It has a familiar shape, like that of the cello and viola, except it is smaller. Its flat, pear-shaped wooden body is minimally decorated with purfling and perforated with F-holes. Great skill and dedication went into perfecting the instrument. Some of the greatest violin makers included Antonio Stradivarius as well as members of the Guarneri family, especially del Gesu. It was during the time in which these and other luthiers were creating violins in Italy that violin-making reached its zenith. In fact, today, many luthiers still use the patterns created by some of these craftsmen to make their instruments.
Skill and dedication is required to not only create violins but also to play the instrument. Starting with beginning lessons using simple songs from the Müller-Rusch violin method book, "How to Play Violin" progresses to the more challenging exercises like the Rode Caprices. The book has not only musical exercises and examples, but also pieces and excerpts by Bach, Schubert, and Beethoven, among others. Lastly, a very brief discussion on playing techniques during the various eras of "Classical" music is given, as well as some statements about some other genres of music in which the violin is featured.
Click "Buy Now" to get it now!
How To Play Violin (Ebook + Audio + Online Video Course)
You will get instant access to this PDF Ebook & Audio & Online Video Course Instantly After Purchase.
In Short, You Get the
COMBO PACKAGE

:
How To Play Violin (Ebook)
How To Play Violin (Audio)
How To Play Violin (Online Video Course)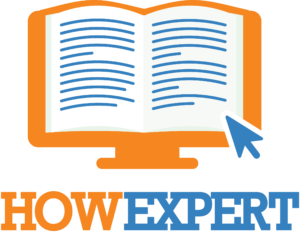 HowExpert publishes quick 'how to' guides on unique topics by everyday experts. Visit HowExpert.com to learn more. Visit HowExpert.com/writers to write for HowExpert.
100%
Money Back Guarantee
We're confident that you will get so much value from this course. If you are not satisfied with this course for whatever reason, then contact our support within 60 days and we will provide you a 100% refund no questions asked and we can part as friends.
So invest in yourself to get this course now.
Copyright www.HowExpert.com | support [at] howexpert [dot] com