How To Coach Olympic Weightlifting: 7 Steps to Coaching Olympic Weightlifting
This short book is a response to the increased popularity of Olympic weightlifting and the problems that have come with it: the quality of coaching in the sport has been diluted in the English-speaking world by increased demand. This book aims to provide a basic description of how to coach weightlifting effectively, based on some very simple principles and approaches that should be developed. This will also help the new athlete seeking a coach understand the why of her/his training as well as the how.
This will develop existing weightlifters into coaches with a very solid understanding of the basics, or allow those who coach other sports, or strength and conditioning, to improve their skillset.
This book will cover the main areas of coaching for Olympic weightlifting, and how they should be applied to provide the best coaching service and the best athlete success:
• The basics of weightlifting and coaching
• The pre-requisites of a good coach
• Dealing with General Physical Preparation
• Strength: its role and developing it
• Technique: on-the-ground coaching
• Programming: developing the athlete
• Working with people: the role of interpersonal skills in coaching
By the end of this book, anyone should be able to understand the very basics of what it takes to be an effective coach – with suggested readings to continue the coaching education process – and be set on the right path to achieving their potential in the field.
HowExpert publishes quick 'how to' guides on all topics from A to Z.
How To Coach Olympic Weightlifting (Ebook + Audio + Video Course)
You will get instant access to this PDF Ebook & Audio & Video Course Instantly After Purchase.
In Short, You Get the
COMBO PACKAGE

:
How To Coach Olympic Weightlifting (Ebook)
How To Coach Olympic Weightlifting (Audio)
How To Coach Olympic Weightlifting (Online Video Course)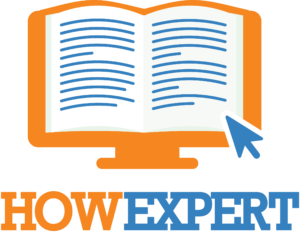 HowExpert publishes quick 'how to' guides on unique topics by everyday experts. Visit HowExpert.com to learn more. Visit HowExpert.com/writers to write for HowExpert.
100%
Money Back Guarantee
We're confident that you will get so much value from this course. If you are not satisfied with this course for whatever reason, then contact our support within 60 days and we will provide you a 100% refund no questions asked and we can part as friends.
So invest in yourself to get this course now.
Copyright www.HowExpert.com | support [at] howexpert [dot] com