Short 'how to' guides by real life experts!
Welcome to HowExpert.com.
We create quick "how to" guides by real life experts!
These are real life people who have real life experience, passion, and the desire to teach YOU to become the BEST at whatever topic that you want to learn from REAL LIFE experts here at HowExpert.com!
Please SUBSCRIBE to our EMAIL NEWSLETTER below for FREE DAILY TIPS and also check out our recommended resources below.
Thanks and have a great day!
HowExpert Team
P.S. If you happen to want to GET PAID $100 for a quick writing job about your #1 favorite passion/knowledge/expertise, then click here to write for HowExpert. Have a great day!
Enter your email to receive e-mail tips from HowExpert E-Newsletter (Advice in Health, Wealth, Relationships, Money, & More!)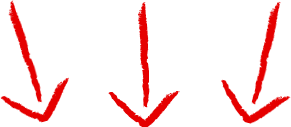 Get 365+ FREE DAILY TIPS for 1 YEAR on Health, Wealth, Dating, & More Interesting Topics! (Unsubscribe Anytime)

We value your privacy and would never spam you
Done For You Ebook Services
We are looking for REAL PEOPLE Just like you to teach others on how to SOLVE PROBLEMS in ANY TOPIC!
If you LIVE IN THE USA and are interested in getting paid to write a SHORT HOW TO GUIDE about your #1 FAVORITE TOPIC, then CLICK HERE to LEARN MORE!
Copyright www.HowExpert.com | howexpert [at] gmail [dot] com