HowExpert publishes quick 'how to' guides in unique topics by everyday people who want to share their passions/talents/expertise to the world.
Welcome to HowExpert.com.
If you prefer to read SHORTER & TO THE POINT GUIDES to SAVE A LOT OF TIME, then check out our HOWEXPERT GUIDES (eBooks/books/audiobooks) on Amazon/Kindle/Audible, Apple iBooks/iTunes, and BarnesandNoble.com.
Our mission is twofold.
First, we want to help readers get short and to the point solutions for whatever topic they want to learn.
Second, we take great fulfillment in helping everyday people become authors with their writing. There can be a lot of steps to prevent the beginner from getting published online. That's where HowExpert can help everyday people to become authors!
Everyone has a book inside of them.
HowExpert can help you get published! Click here to write for HowExpert.
HowExpert publishes short 'how to' guides on unique topics by real life, everyday people who want to share their passions, expertise, and knowledge to the world!
Check Out Ebooks/Paperbacks/Audiobooks
Write For HowExpert & Become a Published Author!
Want to get paid, become an author, build your resume, and instantly stand out and build your expertise in your industry? Then write for HowExpert because BECOMING AN AUTHOR INSTANTLY raises your credibility/expertise in your industry. We have helped HUNDREDS OF REAL LIFE EVERYDAY PEOPLE become authors to help build their credibility and expertise in their passion, hobby, industry, and more.
Real Testimonials by Our HowExpert Writers!
"Everything went super well! They were understanding and willing to work around my particular situation. I'm so happy with the results! Got to get published and hopefully make a difference in the life of others. I would highly recommend them." Nephi Ginnett
"I was very pleased with my experience with this client. Their instructions and expectations were clearly communicated. The client responded quickly to any questions or comments that I had. Payment was quickly released after I delivered my content. I'd be happy to work with this client again." (John Longsworth)
"Mr. Min was very clear about his expectations, responded quickly to my messages, and was extremely efficient in terms of turn-around. I would recommend working with him." Jody Cummings
"He explained very clearly everything he wanted and it was a pleasure to work with BJ Min." Miguel Ferraz
"BJ Min is a wonderful client to work for. He has clear expectations and very good in regard to communication. Once I clear a few projects off my plate, I would like to work for him again." Karen Burkey
"Clearly communicates, reasonable expectations and very easy to get a hold of." Andrew Pourciaux
"They were clear about their expectations and they were very flexible. I would like to work with them again." Heather Clark
"BJ was, in a word, AWESOME to work for. Very reasonable deadlines, and the freedom to write well with little oversight, allowing me to take the project to a level that I would otherwise not have been able to. I will HAPPILY write for his business again, and highly recommend him to anyone." Steven Yoder
I absolutely loved working with Hot Methods. They laid out everything I needed to know prior to accepting the job. I set my deadline. Once I turned in my work, I was asked to edit 2 things in my project and once I turned that back in it was accepted within the hour. I would recommend this company.
"An excellent experience. If you enjoy writing eBooks this is a great project. BJ Min paid quickly once the project was complete." Katie Z
"This is an excellent employer who allows the writer plenty of space for creativity. The client is also helpful and responsive." Brenda Brown
"Great client!" Christy P
"Excellent experience! It was a fun job." Amy Flanders
"Wonderful experience, would love to work with this client again!" Melissa Hayden
"Great client! He was reasonable and available upon request." Natalie Fahey
"BJ is fun to work with. He is thoughtful, patient, and open-minded. Overall, fun project!" Candice L
"I am thankful for the creative freedom on this project and the client's quick communication. Would love to work with them on another project." Joshua Klajnowski
"Excellent client with great communication skills. Thanks!" Dena Gray
"I really enjoyed doing this project and would recommend this employer." Essie Thorn
Enter your email to receive e-mail tips from HowExpert E-Newsletter
(Advice in Health, Wealth, Relationships, Money, & More!)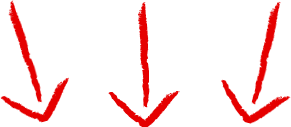 Get 365+ FREE DAILY TIPS for 1 YEAR on Health, Wealth, Dating, & More Interesting Topics! (Unsubscribe Anytime)

We value your privacy and would never spam you
Done For You Ebook Services
Follow Us On Social Media
Copyright www.HowExpert.com | howexpert [at] gmail [dot] com