On All Topics From A to Z by Everyday Experts!
Quick 'How To' Guides    All Topics From A to Z     Everyday Experts!

---
Check Out Our

HowExpert Guides!
ShortStoryPress.com - Unique, original, & interesting short stories!

---
"Health & Fitness 101" Provides Health & Fitness Tips Featuring KALI MUSCLE (Elite Bodybuilder & Top Fitness Influencer with MILLIONS of Followers), Pro Athletes in Various Sports, Olympians, & More Fitness Influencers All In One Course.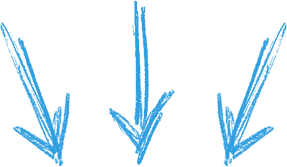 "Social Media 101" Provides the BEST Social Media Tips Featuring Social Media Influencers Such as CRISTIAN OLIVERAS (1 Million Followers on IG & Featured on MTV's Wild n Out TV Show) & Many More Media Influencers with 100K+ to 1 MILLION Followers & Beyond All in ONE Course!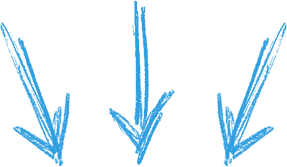 Note to Influencers: If you're an influencer, then being a part of one of our HowExpert courses can help BRAND & GROW your brand as we will feature you as one of our MANY experts for our niche topics. Having multiple experts provide tips will elevate the brand of all the experts as a whole. Plus, we will give you LINKS/TRAFFIC to your TOP social media on our webpages. It's a WIN/WIN/WIN situation for You + Our Viewers + HowExpert. If we sent you an offer, please respond & please do your VERY BEST as we look forward to providing the BEST HIGH QUALITY CONTENT to our viewers to ultimately make a POSITIVE IMPACT to them from your real life expertise & then move forward to new categories/topics after we get our FIRST 10+ responses PER topic (We may have plans to hire 100 experts for ONE course in the future as we believe that can give the greatest value to our viewers for the long run). We plan to do multiple online courses on various topics from A to Z. The BEST Content will be featured on the very top. Thank you & appreciate you all!
Additional HowExpert Resources

---
HowExpert Tips E-Newsletter!
Join HowExpert Email Newsletter!
Get Daily HowExpert Tips of the Day to Help You in All Aspects of Life From A to Z!

We value your privacy and would never spam you

---
If You Want to Write About Your #1 Passion, Then Write for HowExpert.
We Are Looking for People Who Have a Unique, Interesting, & Original Passion/Talent/Expertise and Can Write & Teach Their Lessons in a Quick, Fun, & Step by Step "How To" Guide!
Best of All, You Will Become a Published Author & Make a Positive Impact to Your Unique Sphere of Influence & to the World with Your Unique HowExpert Guide!
Apply to Write for HowExpert @ HowExpert.com/writers
Write for HowExpert & Become a Published Author!
Enter your name to learn how to write for HowExpert & become a published author!

We value your privacy and would never spam you

---
Managers


Writers


ACX Audiobook/Voice Narrators


EBook/Book Cover Designers


Website Designer


Virtual Assistants


---
Check Out Our Self Publishing Resources:
HowExpert #1 Mission: Discover & Empower & Maximize Talents!
If You Enjoyed Our Guides, Then Please Do a Review. Thank You!
Copyright www.HowExpert.com | support [at] howexpert [dot] com