How To Use Microsoft Access 2010: Your Step By Step Guide To Using Microsoft Access 2010
If you want to learn how to use Microsoft Access 2010, then get "How To Use Microsoft Access 2010" which is a step by step guide for beginners.
The purpose of this guide is to help readers create databases in a handy way by using Microsoft Access 2010. The tactics and techniques set is arranged in a single product to help both beginners and professionals meet their diversified requirements of information management in an efficient and convenient way. Indeed, you will get a lot of help from this study guide for creating databases with little effort.
This study guide offers the following significant benefits to its users:
- This guide will assist you in make use of built-in database templates, as well as with creating a database from scratch.
- The information is stored in databases in tabular form. You will also learn how you can create tables in a simple and accessible way.
- You will learn the standard way of inserting and managing a table's fields.
- Microsoft Access 2010 offers a powerful form tool for individually and flexibly watching and entering each record inside the database.
- You will also learn to format database records to make them presentable and readable.
- You will also learn to build relationships among the database tables for analyzing and sharing information purposes. Relationships are also beneficial, as if you make any change in one table then the corresponding table record will automatically updated.
- You can also analyze data and/or information by creating the queries. Microsoft Access 2010 offers an enhanced query designing tool for screening the records in the minimum possible time.
- The navigation pane of Microsoft Access 2010 makes it quite easy to access the database objects like tables, forms, queries and reports conveniently.
- Microsoft Access 2010 equips the user with a Report tool for generating reports for printing the tables and query results in a highly standardized and presentable manner.
- Microsoft Access 2010 also allows you to print table and report results in a well-organized way.
This study guide is divided into different chapters which have comprehensive details of different tools, commands, features and functions of Microsoft Access 2010. It will be a prized service package for those who want to make practical use of Microsoft Access 2010 in their information management.
HowExpert publishes quick 'how to' guides on unique topics by everyday experts.
How to Use MS Access (Ebook & Audio & Video)
You will get instant access to this PDF Ebook & Video Course Instantly After Purchase.
How To Use Microsoft Access 2010 (Ebook)
How To Use Microsoft Access 2010 (Video)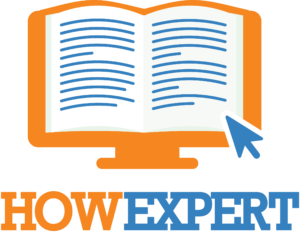 HowExpert publishes quick 'how to' guides on unique topics by everyday experts. Visit HowExpert.com to learn more. Visit HowExpert.com/writers to write for HowExpert.
100%
Money Back Guarantee
We're confident that you will get so much value from this course. If you are not satisfied with this course for whatever reason, then contact our support within 60 days and we will provide you a 100% refund no questions asked and we can part as friends.
So invest in yourself to get this course now.